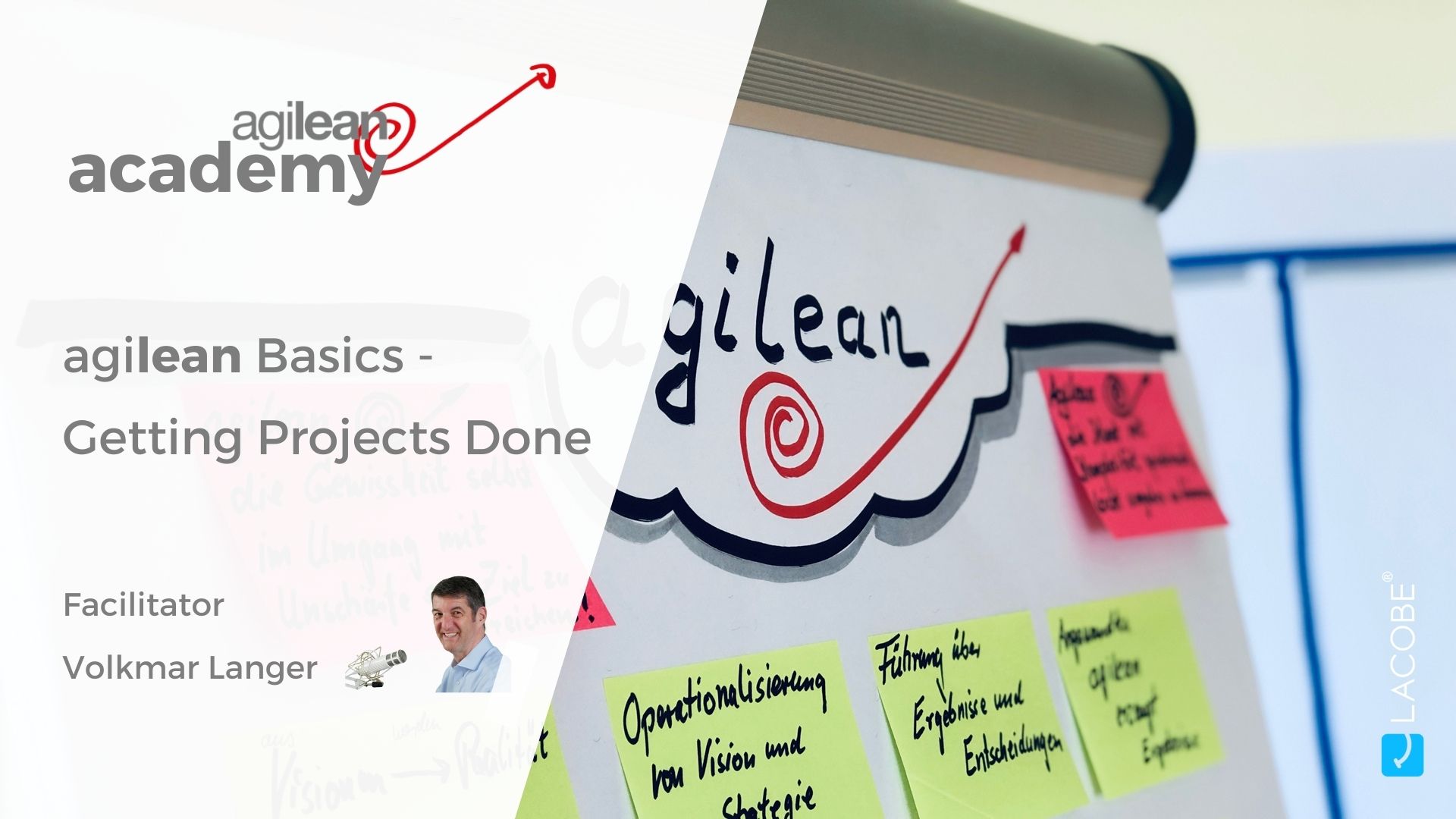 "agilean Basics – an online training in agilean for all those who are interested in agile product development and who care about projects safely entering the destination port in the complex environment. Basis for further agilean competence building."
Who should take this course?
People who care about project success and who know that projects are made by people for people. Employees in projects, project managers, team leaders, managers, organizational and personnel developers, change managers.
Benefit
You know the unique hybrid management approach that gets projects back on track. Getting Projects Done!
You understand the origins and values of agilean
You learn how to manage complex projects in a lean and agile way
You will learn about leadership within the agilean approach
Content (excerpt)
Derivation of agilean: The concepts behind the agilean practice.
People picture agilean: Meaning and identity enable people, teams and entire organizations to achieve high performance
Overall picture of agilean: classification and overview
Dealing with complexity: empirical management in agilean
agilean leadership approach: the question of the common "why?"
Protective- and guardrails: how to master complexity and uncertainty
Objective
The training objectives of agilean Basics is that you not only understand but also experience the uniqueness of the approach.  You will learn how to manage complex projects in a lean way while working in an agile way. After the training, you will be able to successfully integrate elements of this approach into your daily work.
The agilean Basics training is the fundament for the agilean Master and the agilean Product Owner and agilean Coach levels that build on it.
Course lessons
Dozenten

Anmelden
Accessing this kurs requires a login. Please enter your credentials below!